this week in museum education.
It's been a good week for museum education!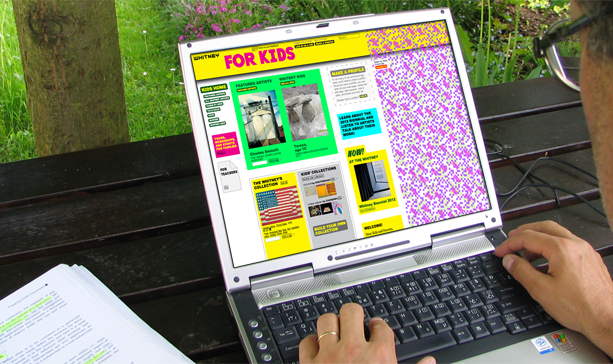 On May 14  at the NYCMER annual conference I learned how to write an effective art label and discovered I can transcribe historical restaurant menus. I also dined on the terrace of the New York Public Library with the technology peer group, in which we discussed our enthusiasm for and hesitations about digital media in museums.
At the office, I've been in the throes an evaluation of the Whitney's multimedia guide (which includes Biennial audio stops just for kids). It's been fascinating the hear feedback and ideas to improve the guide in the future.
Speaking of the Whitney, For Kids placed third on Artinfo's top 10 art museum websites, right behind our mama whitney.org. Occupying 20% of the list is not too shabby.
And on Sunday, May 20, I made it to the tail end of THATCamp Museums NYC. We discussed everything from 13 year olds fact-checking the Met's floor maps to applying  disruption theory to museums. While conversation tended toward speculation of the future of museums and technology, I learned one very concrete thing: Always be in beta.
petervanriper likes this
desigonzalez posted this